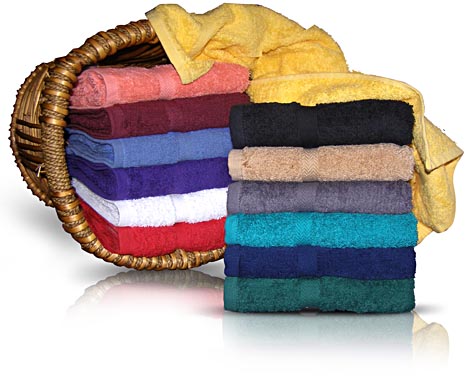 Sabir Textile is well established textile manufacturer / exporter located in the industrial sector of Pakistan Karachi for many decades. Our goal is to meet the satisfaction of our customers by providing competitive prices, timely delivery and maintaining high quality standards.

Through integrated manufacturing facilities, technical and professional experiences to satisfy our customers with the invention, design and development. Research and development of our first class facilities allows us to offer the best possible product / service in the textile sector.

We have an advantage because of our own doubling, weaving, dyeing, sewing and finishing departments under one roof a panel of selected technicians and experts whose workmanship has earned a unique variation to the field of textile.

The company has been serving mostly European and U.S. markets, but their products are being exported to other parts of the world and offer competitive prices while maintaining high standards of quality, delivery and management compromised consciousness are the principles of our successful.

We offer huge range of choice for all markets. On the contrary, orders were recorded, processed and delivered according to individual customer specifications and requirements.

Sabir Textile is currently undergoing the certification process for ISO 9001: 2000 which provides organizations with an-ongoing commitment to supplying quality products at realistic prices with the shortest possible lead times.

Sabir Textile will soon have a new achievement of SA8000.
SALES, MARKETING OFFICE & DISTRIBUTION CENTER

3000B, Shawnee Industrial Way
Suwanee, GA 30024, USA
PHONE: +1 678 288 4053
+1 678 437 0167

FAX: +1 470 239 7254

MANUFACTURING UNIT

Plot No. CI-4, 5 & 6, Sector 6-B,
North Karachi Industrial Area,
Karachi-75850, Pakistan
PHONE: +92 21 3696 2308
+92 21 3696 2309
FAX: +92 21 3706 5584